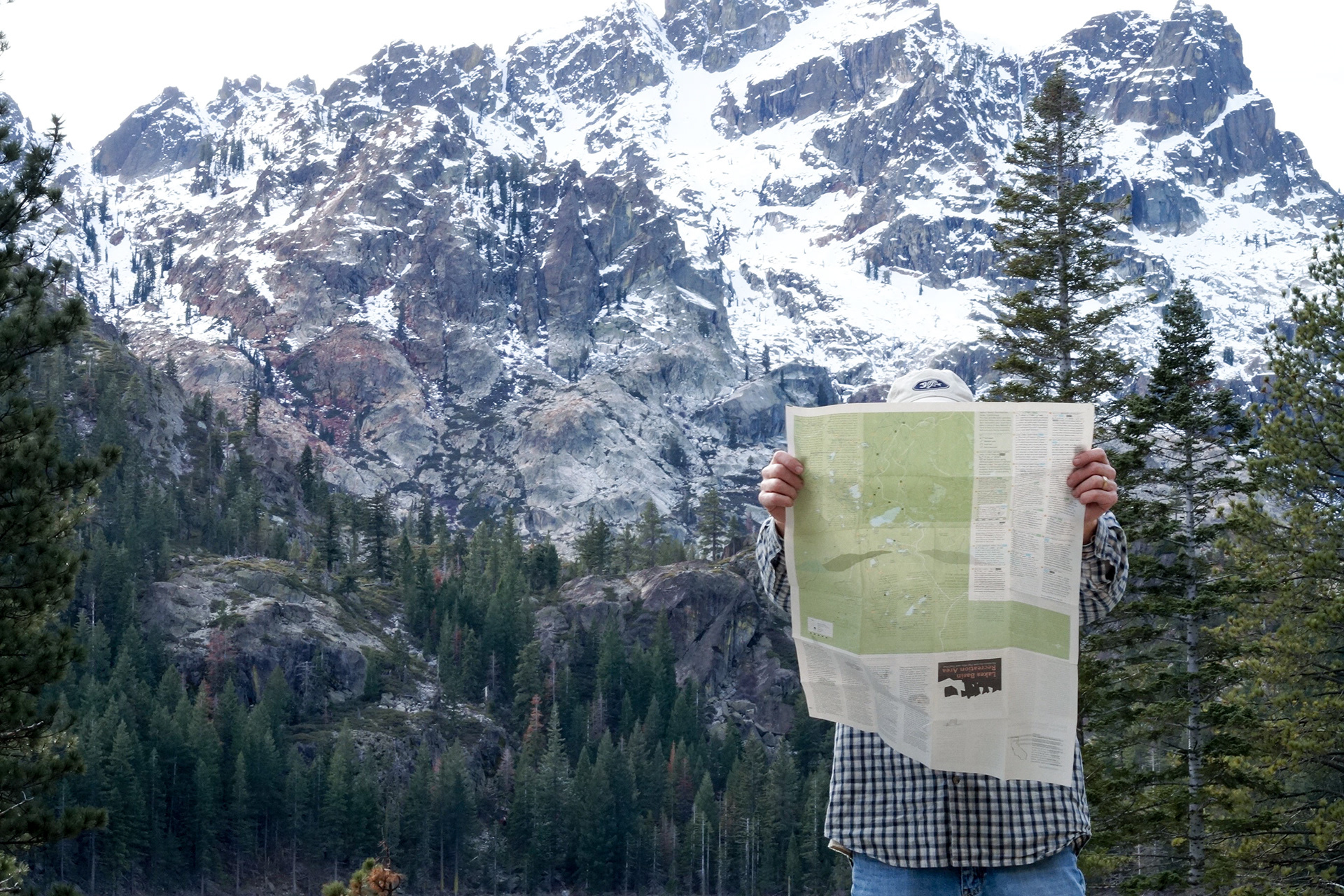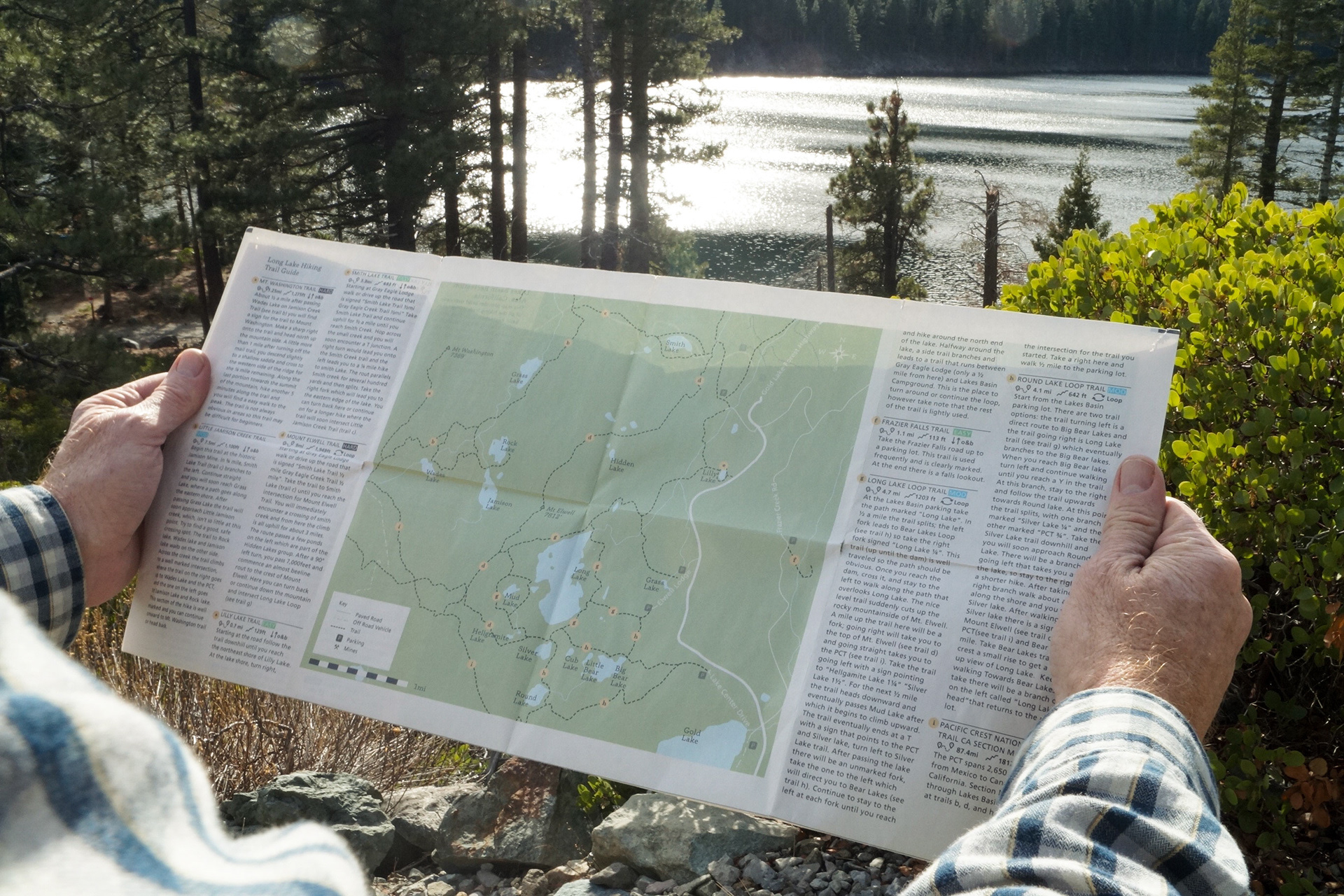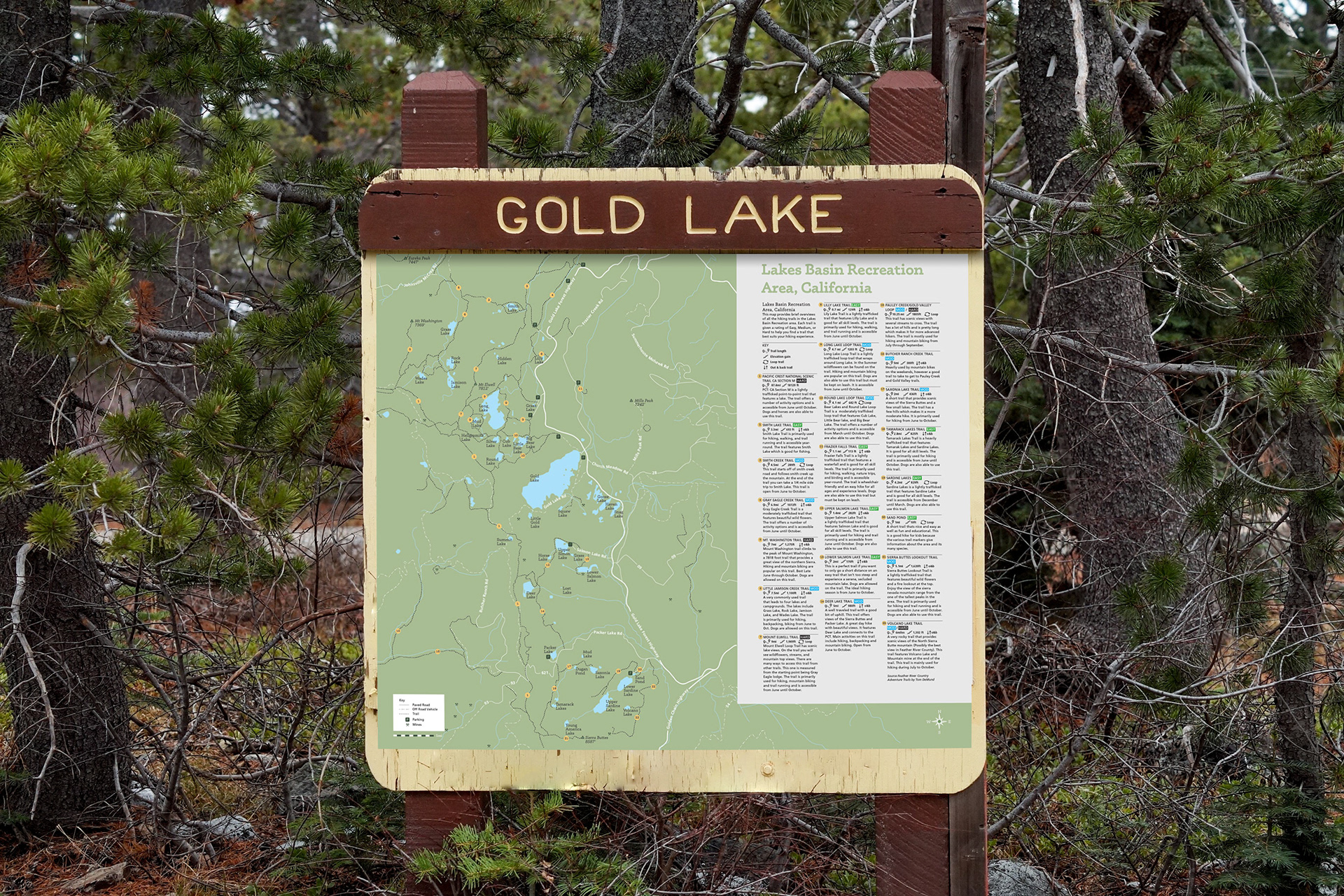 This map provides trail information for hikers of all experience levels. Difficulty, elevation gain, mileage, trail type, and directions are included to help hikers best navigate the area.​​​​​​​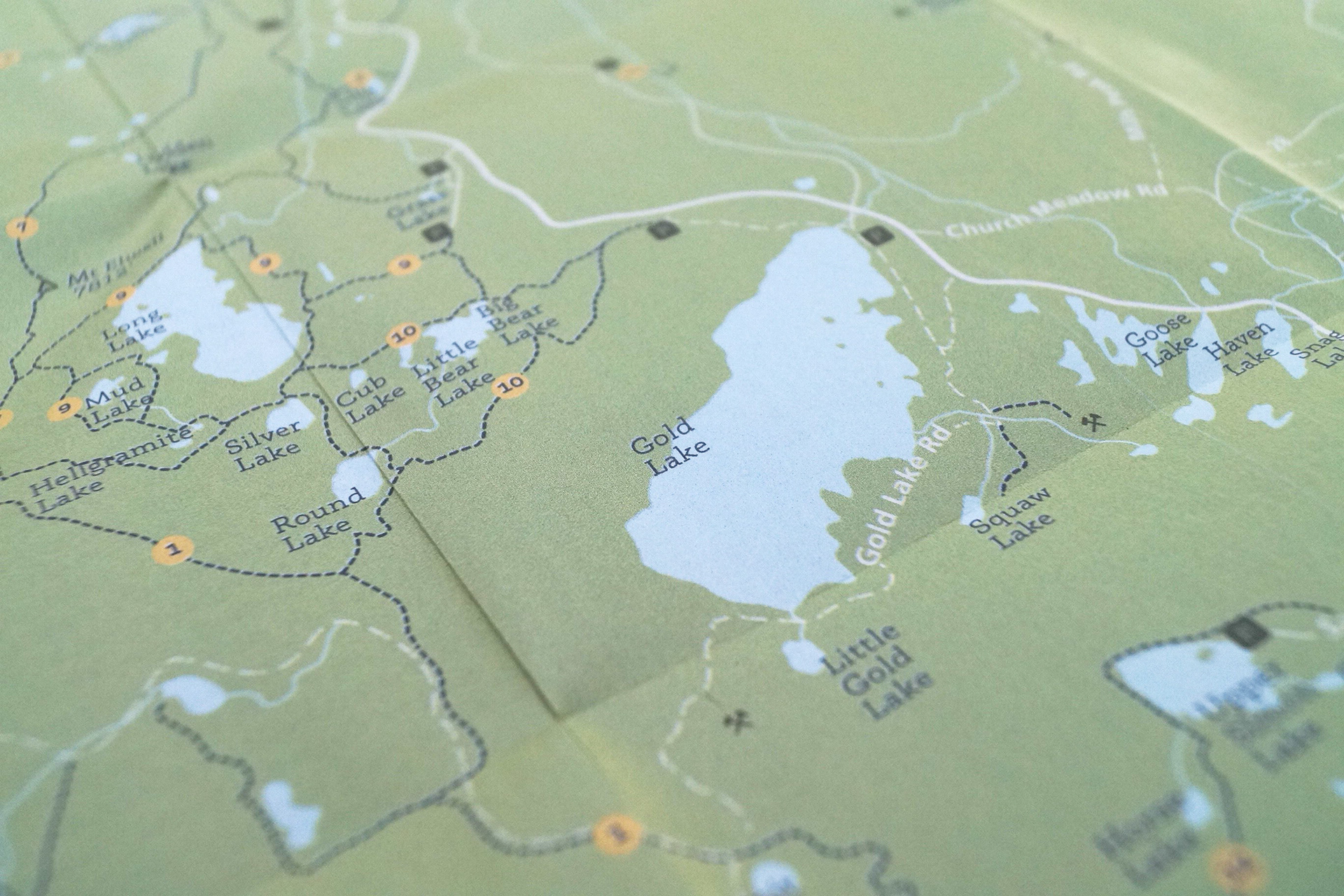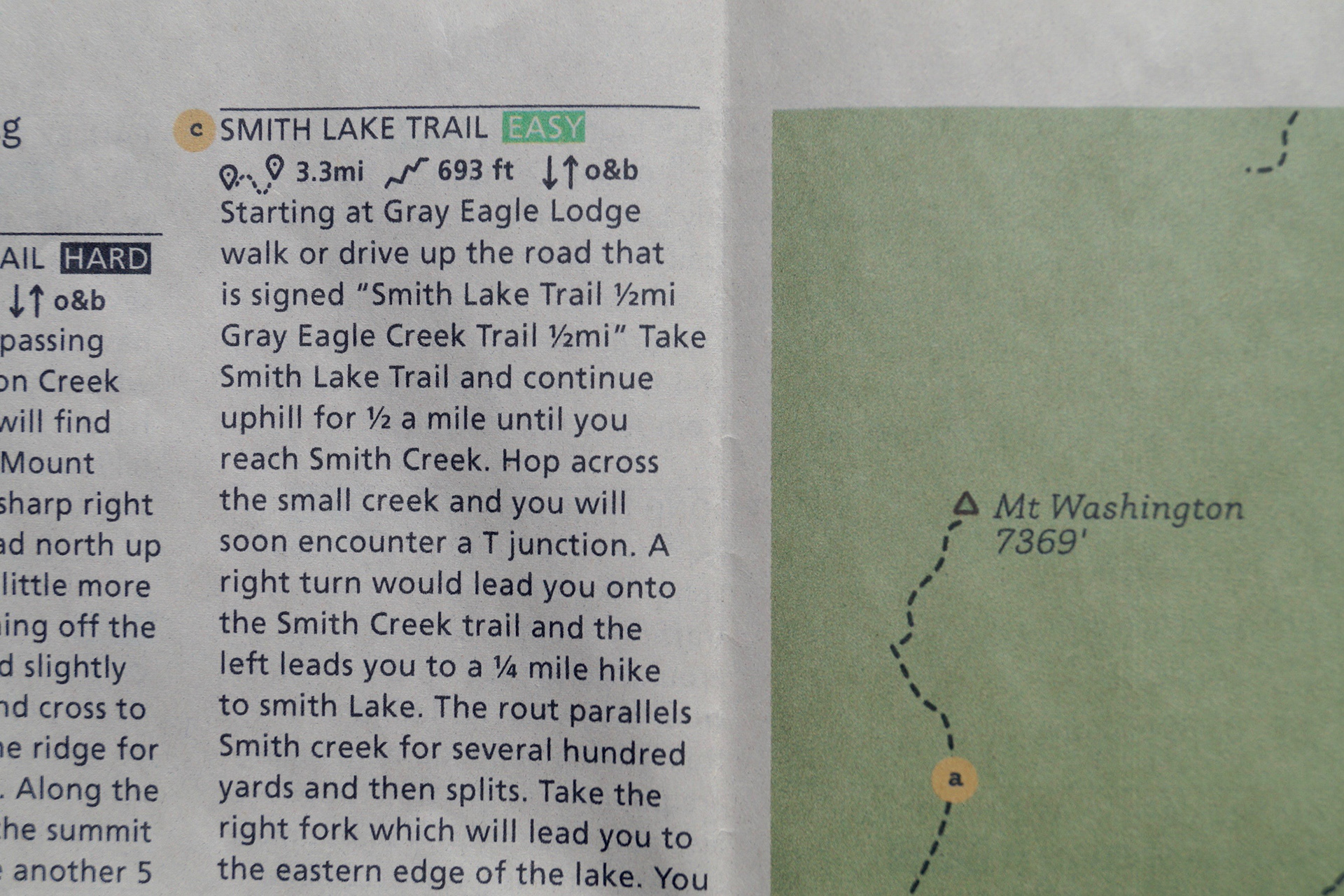 The project brings awareness to the area's history, trail safety, and conservational actions to maintain the beauty of the park. I sourced text for the Leave No Trace 7 Principles which is the most widely used trail conservation principles in the nation. Campfire safety and local permit information is included in the map as well. To promote sustainability, every map is printed on recycled paper.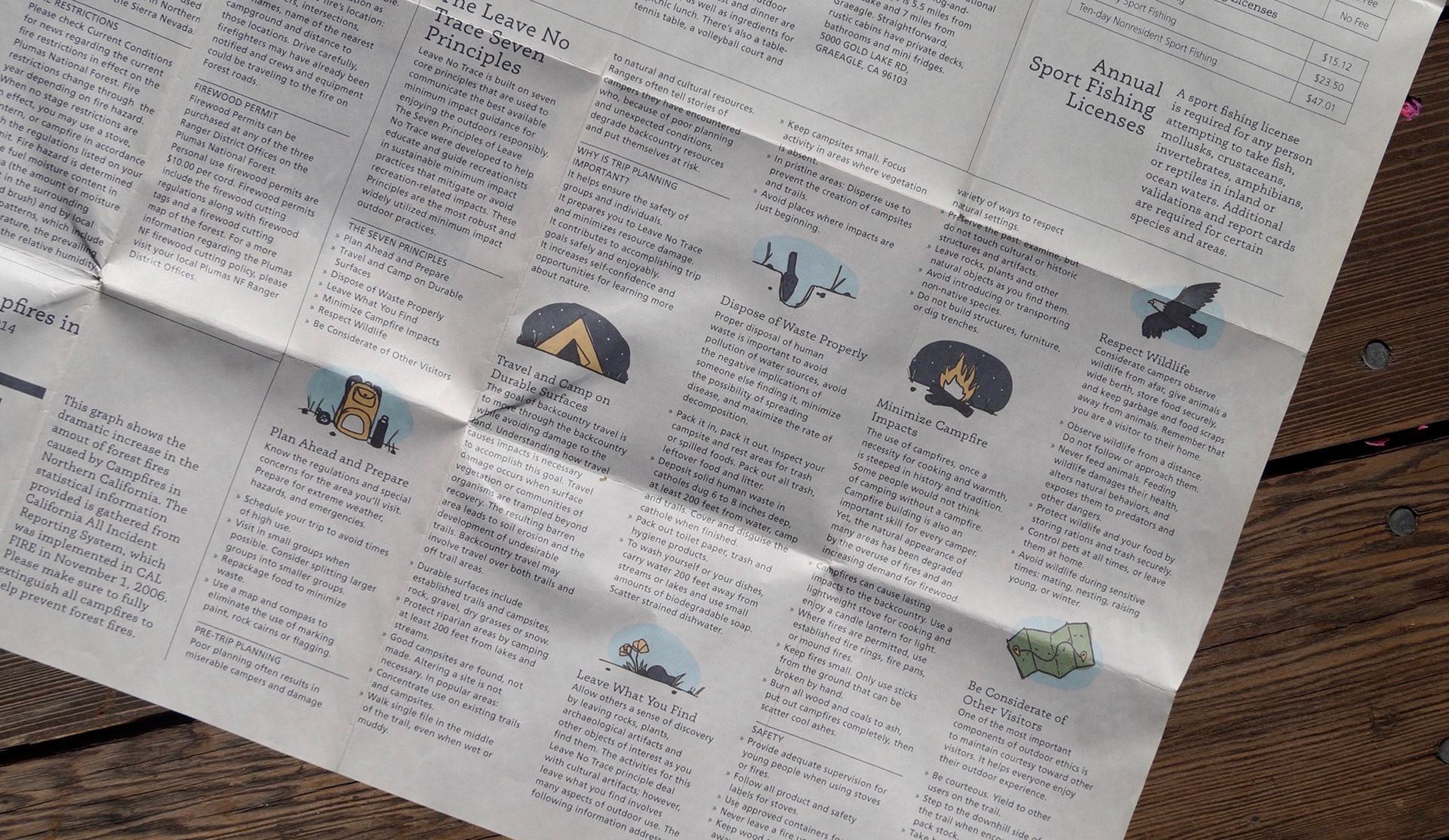 The full map is double sided 20 x 30 inches and folds down to about 5 x 5 inches (the perfect size for fitting in a small bag or pocket). This is much smaller than an average map, that folds down to about 4 x 9 inches.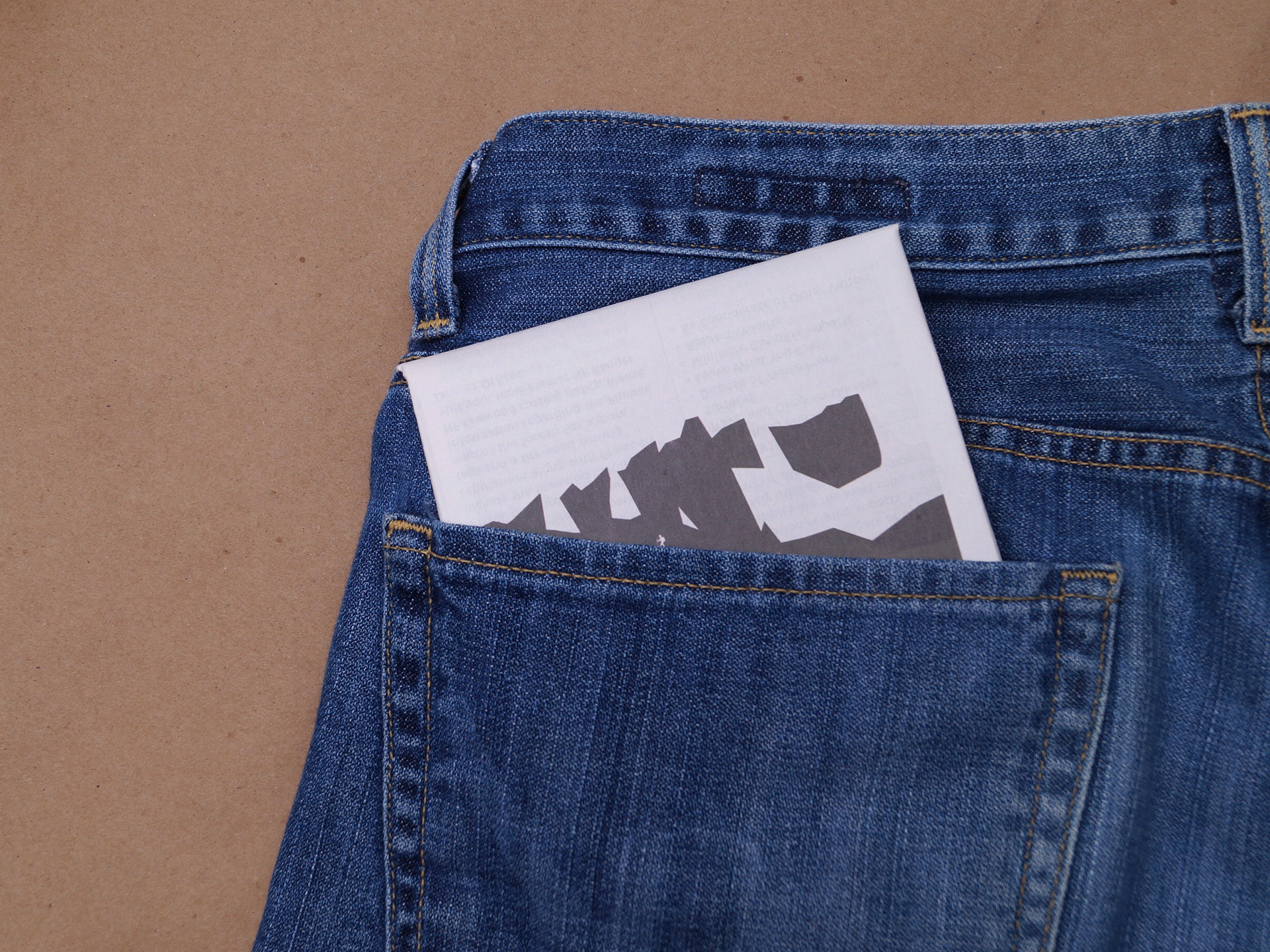 There is also a web component so that visitors can learn more about the Lakes Basin Recreation Area. This was an opportunity to promote local business and create an online version of the map.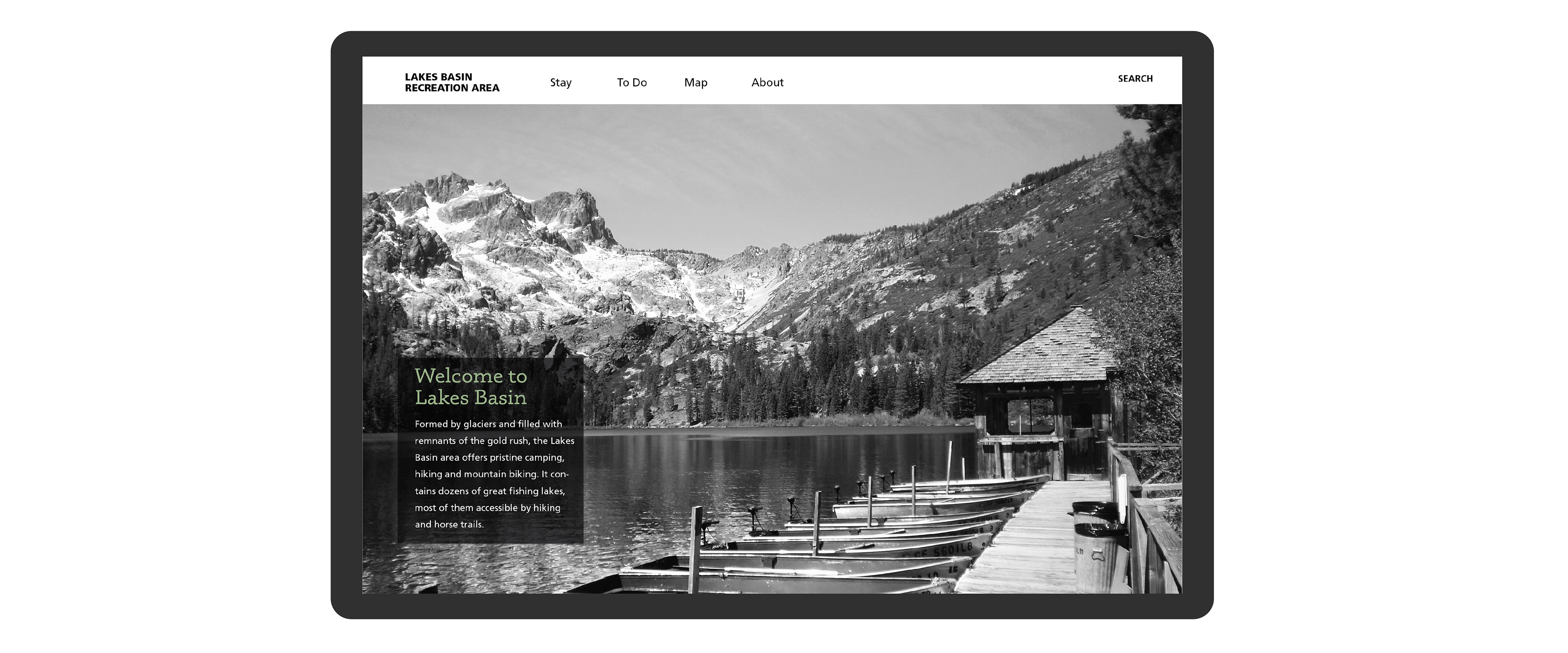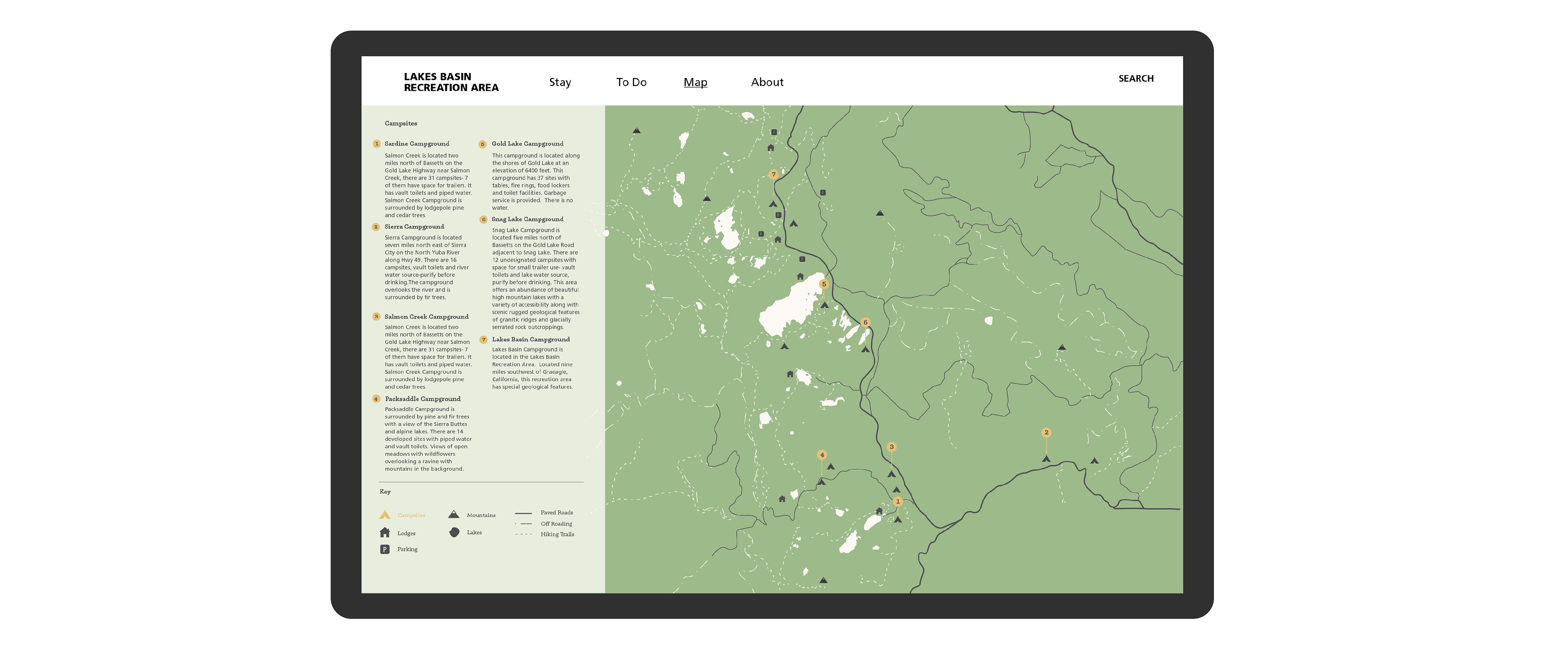 This project stemmed from a lack of information on Lakes Basin Recreation area. The current maps available have not been updated since the 1970s. A lot has changed since then, and many new trails have opened. There is also little to no information available online.